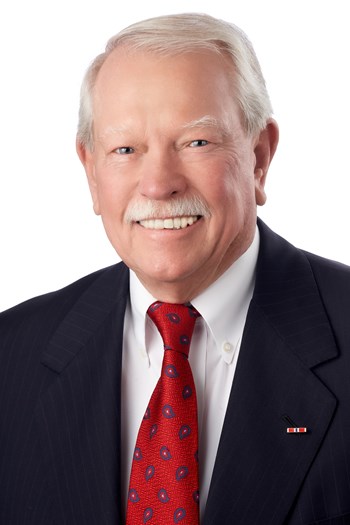 Scope of Experience
Robert H. Hill holds the titles of president of Emory Hill and Company, and vice president of Emory Hill Real Estate Services, Inc. In those capacities he is uniquely involved with all aspects of the business that he helped establish in 1981. Bob's experience encompasses many aspects of real estate development, but it is primarily through the construction division that he has promoted the company's expansion into four mid-Atlantic states. Bob is a graduate of the University of Delaware and served as an Infantry Officer in Vietnam from 1969 to 1970.
Background & Experience
Bob began his career with Nowland Associates in Newark, Delaware, and worked as Director of Construction and Design for W.L. Gore & Associates before establishing Emory Hill and Company with R. Clayton Emory (now retired).
Education
BS Degree, University of Delaware Sanz School of Language Mobile Team Leader, Vietnam, 1969-1970.
Professional Associations & Designations
Bob is the President of the University & Whist Club, President of the Arnold Fish and Game Preserve in Quebec, Canada, and Board Member and President of the Delaware Contractors Association. He is a Board Member of Leadership Delaware, a member of both the Delaware State Chamber of Commerce and the Commercial-Industrial Realty Council. He is also a member of the Tuscarora Club and the Chester River Yacht and Country Club. He is a former member of the Board of Directors for the Wellness Community of Delaware, the Committee of 100, and Associated Builders and Contractors.