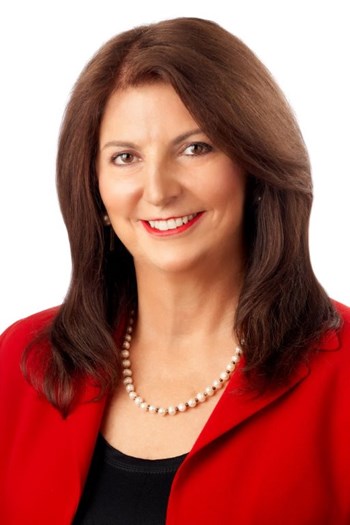 Scope of Experience
Lorraine represents local, national and international sellers, landlords, buyers and tenants with industrial, retail, land and office properties in Delaware and specializes in helping clients with the acquisition, disposition, construction and development of commercial real estate.
Background & Experience
Prior to joining NAI Emory Hill, Lorraine worked as an agent for Coldwell Banker Commercial Amato, in business development for the architectural firm, the Breckstone Group, and she owned an interior design and decorating firm for 20 years.
Education
Bachelor of Science, University of Delaware
Professional Associations & Designations
Delaware Real Estate Women (Past President); Commercial and Industrial Real Estate Council (Director); New Castle County Board of Realtors; National Association of Realtors; Delaware State Chamber of Commerce; New Castle County Chamber of Commerce; Greater Wilmington Housing Providers; Claymont Renaissance Development Corporation( Board Member); Association Builders and Contractors of Delaware
Transaction History
2020- Represented Seller on 16,800 sf retail building on 2.5 acres. Represented The World Trade Center of Delaware in leasing new office space. Represented STRIDE in leasing lab and office space.
2019 - Seller and Buyer Representation on 36,000 sf , 5.44 acres in Claymont DE. Land sale of 5.9 acres on S. Market St.(riverfront property) Represented a private seller and the Riverfront Development Corporation, the buyer. Represented Wire Mesh Corp. 65,000 sf Mfg. Facility – Buyer Rep. Wire Mesh Corp. (Texas) 75,000 sf Mfg. Buyer representation for Dollar General Developer on two locations. Seller Representation for the Cumberland Corporation on three gas/convenience stores. Delaware Military Academy – Seller/Buyer Rep. Private Owner- LL Rep. on 5.52 Acres of Ind. Land to Holland Mulch Ames Taping Tools Industrial W/H – LL/Ten. Rep. Glass Doctor Industrial W/H – LL/ Ten. Rep. Anchor Sign (Northeast Location) Industrial W/H –Ten.Rep. Promofill (East Coast Location) Industrial W/H – Ten. Rep. LabCorp Office/Lab Space – LL /Ten. Rep. Advanced Care Center Medical Office – LL /Ten.Rep.- Buyer Rep. Chestnut Hill Plaza Shopping Center – LL Rep Tenants include: Verizon Wireless, Tony's Bistro & Pizza Restaurant, Rent-A-Center, Metro/PCS, Brookside Liquors Johnnie's Hot Dog (retail building only) –Seller and Buyer Rep. Aurora Corporation- Flex Space-Seller and Buyer Rep